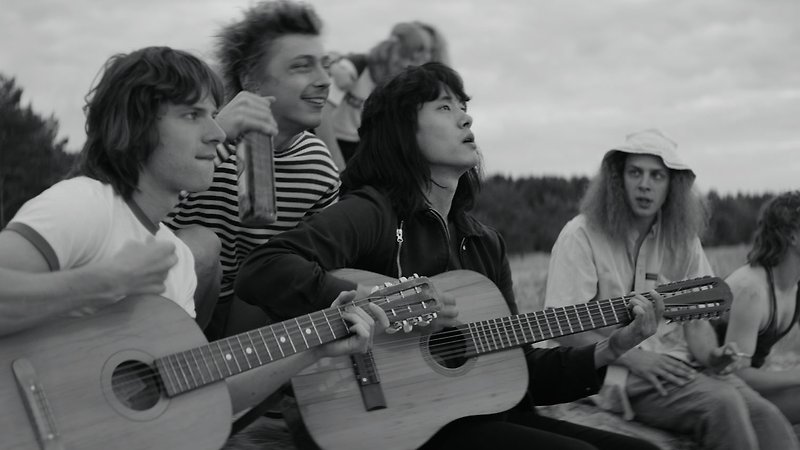 LETO is about the surprising influence of UK and US punk and rock music on a scene of young Soviet musicians. Living under the oppressive watch of the USSR, but deeply passionate about the expressive possibilities of music, a group of charming young Russians, revolving around a rock music club that requires government appointed bureaucrats to approve all lyrics, manage to live the lives they want to live, slipping through the cracks and making great music; often in fantasy segments of defying authority that turn into musicals. The film goes down very easily, especially if you're into the music, but if only because of the pleasure of seeing lives lived well in difficult circumstances.
Strangely, the cinema was almost empty. Are there any fans out there of T-Rex, Lou Reed, David Bowie or Blondie? Or fans of Hedwig and the Angry Inch, another film about punk rock's influence beyond the iron curtain? Or fans of Once, that sweet fictional film about real musicians making music together? Or just good Russian cinema? (I'm in the latter boat.)
Plays again in Auckland Friday 27 July and Sunday 5 August
and continues around the country.