Mirai is a joyously emotional and colourfully imaginative immersion into the domestic life of a young boy after his baby sister is born. The complex and confusing experiences are vividly brought to life, with unconscious influences coalescing into elaborate dreams visualising deeply felt experiences.
Never have I seen the vividness of the inner and outer world of a small child so beautifully and exuberantly portrayed on screen.
Four-year-old Kun's life is full of love and joy with his parents and his dog in their intimate home, designed by Kun's architect father. Until his parents come home with their newborn baby. Kun's jealousy and rebelliousness is portrayed entirely from his perspective, and is intensely felt by both Kun and the audience. He helps make sense of the world he feels so strongly but does not understand by allowing his mind to move into elaborate dreams and fantasies, often involving members of his family in the future and the past; he rides a motorcycle with his great-grandfather as a young man and flies through the air with his baby sister as a teenage schoolgirl.
The family home is bursting with familial love, even when there is conflict, and the film is bursting with love of life, fully and deeply felt, and exhilaratingly expressed in beautifully animated images of colour and movement.
While the film does contain a few moments where Kun's imagination erupts into images that may scare some young children, the film really is a moving and delightful experience for children of all ages and anyone who remembers or doesn't remember the intensity of experience of small children.
MIRAI is at the 2018 New Zealand International Film Festival.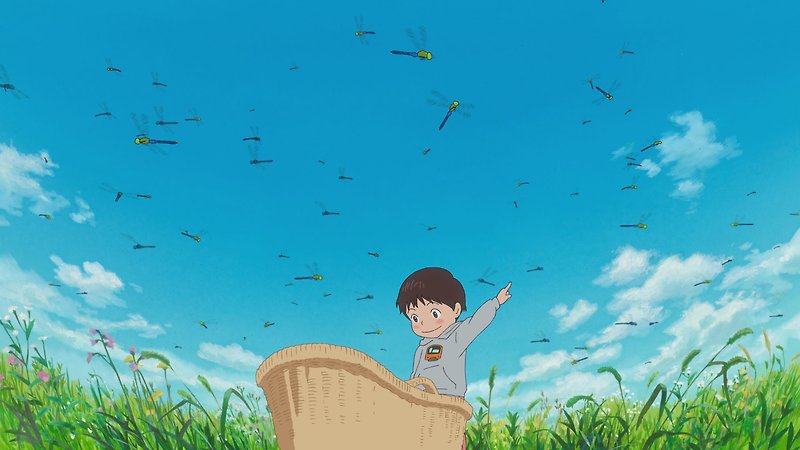 In a moment of love for his baby sister who often frustrates him, Kun passionately promises to show her the majestic beauty of their world.